fudgy sweet potato brownies
Hey guys!
I'll be blogging in english for now. I've been working on a lot of changes for the future and I have also been struggling with my life the past months. Therefore, since I don't go to school anymore, I want to work on new projects including my YouTube channel. 
I've already recorded a new video for you :) You'll be seeing more of me this month. If you are interested in what's going on with my life you can follow me on Snapchat (@deliriouslife00) and on my Instagram.
I'm really excited about my new plans and I hope you are looking forward to them too!
I've now got a little studio in my cellar, in which I'll be working on my blog and my YouTube videos. If you have ANY ideas for my blog or for a nice video just message me on my instagram :)
Just to let you now, I'll be using cups as my main unit of measurement in my recipes from now on. If you don't know what cups are or don't have cups, you can find beakers with ml/oz and cups measurements in most kitchen supply stores. 
Welllll.. back on topic: 
I've cut refined sugar for 3 weeks now. And I am CRAVING it guys... :(
So I've come up with an idea:
Healthy brownies. (as long as you don't eat the whole batch :D ) I have tried a lot of different varieties and have finally created these perfect babies.
You'll love them, I promise!
So here is the whole recipe: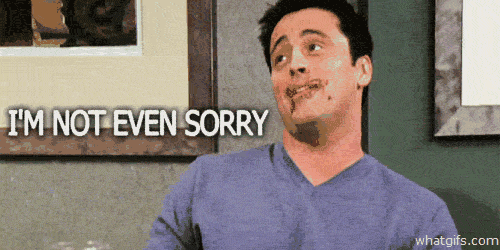 Recipe for 12 brownies:
you'll need
10 - 13 fresh dates or medjool dates
3 medium sweet potatoes
1/2 cup liquid sweetener  (I use agave nectar)
1.5 cups oats
1.5 cups ground almonds
1 cup cocoa powder
5 tablespoons coconut oil
optional: icing
5 tablespoons coconut oil
1/3 cup liquid sweetener  (I use maple syrup)
1/3 cup nut butter        (I use almond butter)
1/2 cup cocoa powder
2 large squares dark chocolate
method
1
Preheat the oven to 180°C. Start by peeling the sweet potatoes and cut them into cubes.
Steam the potatoes for 20 minutes until soft and cooked through.
2
Pit your dates and add them to a food processor along with the sweet potatoes. Then mix in the other ingredients.
3
Fill the dough into a lined baking dish. Cook the brownies for about 45 minutes in the oven. Once cooked, allow brownies to cool for 15 minutes.
...to add icing (optional)
4
take a non-stick pan and melt all ingredients together and stir well.
5
Lay the icing on top of the brownies and refrigerate for 2 hours until firm.
enjoy!
Please reload